Zakat Center India's Mission is to put "Collective efforts for poverty-free self-reliant Ummah" We are Shariah Compliant, with pan India presence.
What we do with your Zakat?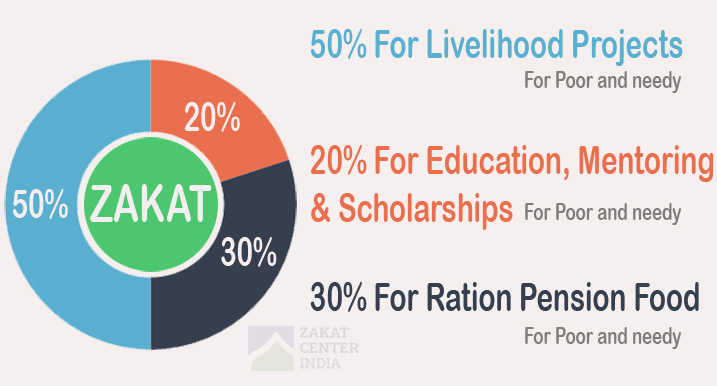 We spend Zakat funds under those categories as prescribed in Quran. All our projects fulfil this requirement. Among the funds the majority is spent on Livelihood, Education and Ration/Food projects. Under Livelihood where we help poor and needy to stand on their own feet. By setting up businesses, shops, carts, cattle farming etc. For a detailed understanding please checkout Our Schemes page.
Complete your Ibadah and Play a part in uplifting the community. Pay Zakat Now.